It is rare that Trevor and I get visitors in Hong Kong. It is even more unusual that the visitors ask you to travel with them on part of their SE Asia vacation. So when our amazing friends, Kara and Pete told us they were taking a month holiday in SE Asia, we happily joined them on a trip to Siem Reap, Cambodia for a long weekend, despite a Typhoon's best effort to keep us apart.
Due to the aforementioned Typhoon, Kara and Pete ended up in Cambodia a few days after Trevor and I. We had promised them that we would not go see the temples without them, so Trevor and I did our best to relax in our beautiful (thanks for the recommendation, Reebs!) hotel, taking a break from our hectic work schedules and wedding planning stress.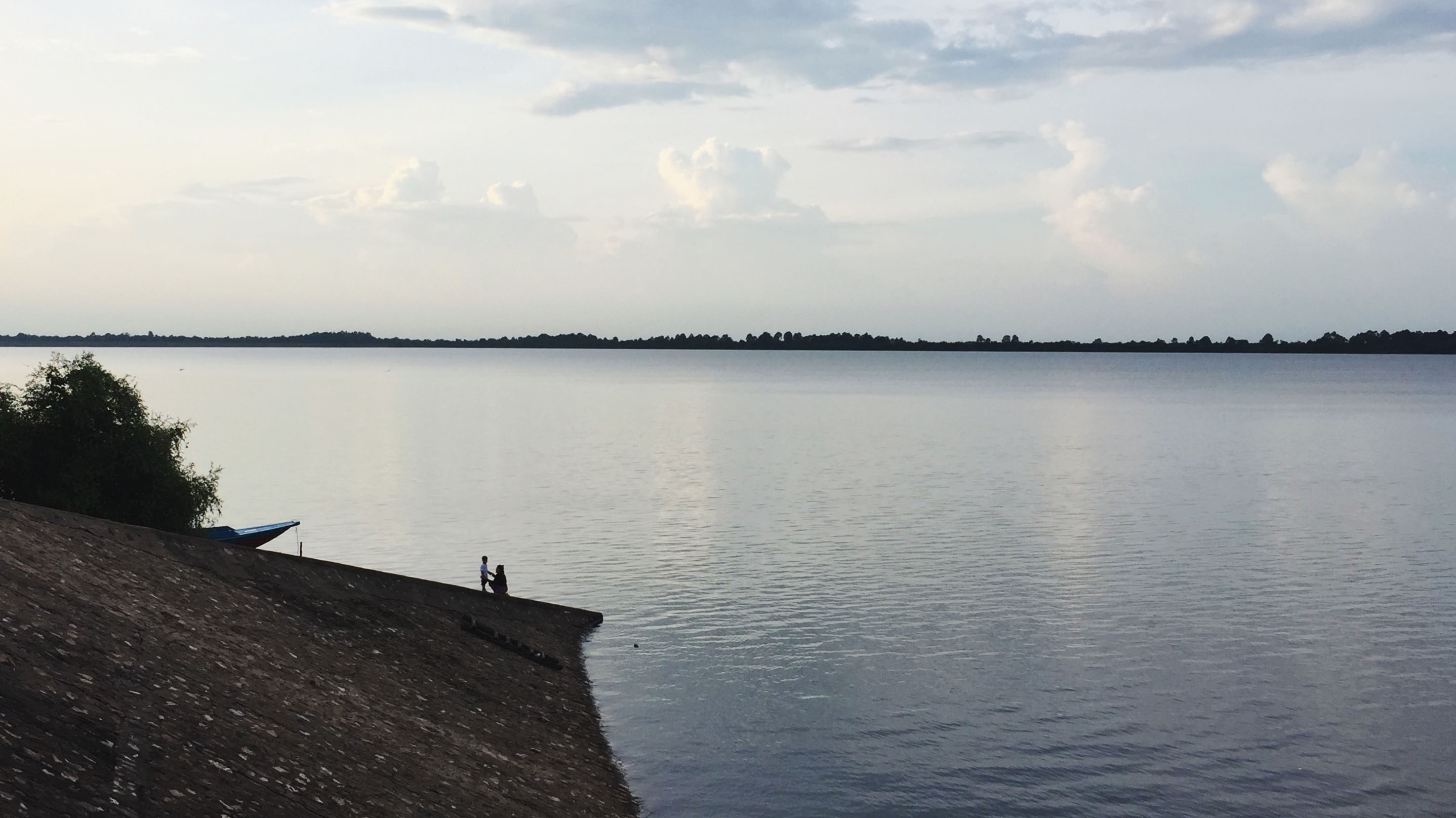 On our first day there, we biked around the (very) small town, dined at delicious restaurants, and relaxed poolside. In the late afternoon, we took a motorbike ride out to find a "Lake", after a few hours of driving around, and a slightly busted up foot (from Trevor using his foot as a break), we reinstated our "no motorbike without sneakers rule", and hobbled home to wait for our Physician assistant friends to diagnose Trevor's injury.
The next morning, we opted for an easy bike ride out of "town", and a day of lounging by the pool. The four of us pedaled out under the hot Cambodian sun, stopping at a swamp of lillies.
We were invited to join a couple on their picnic date, sampled some of the local produce, and then pedaled on, until we came across a large set of stairs cut into the side of hill, and a man selling popsicles.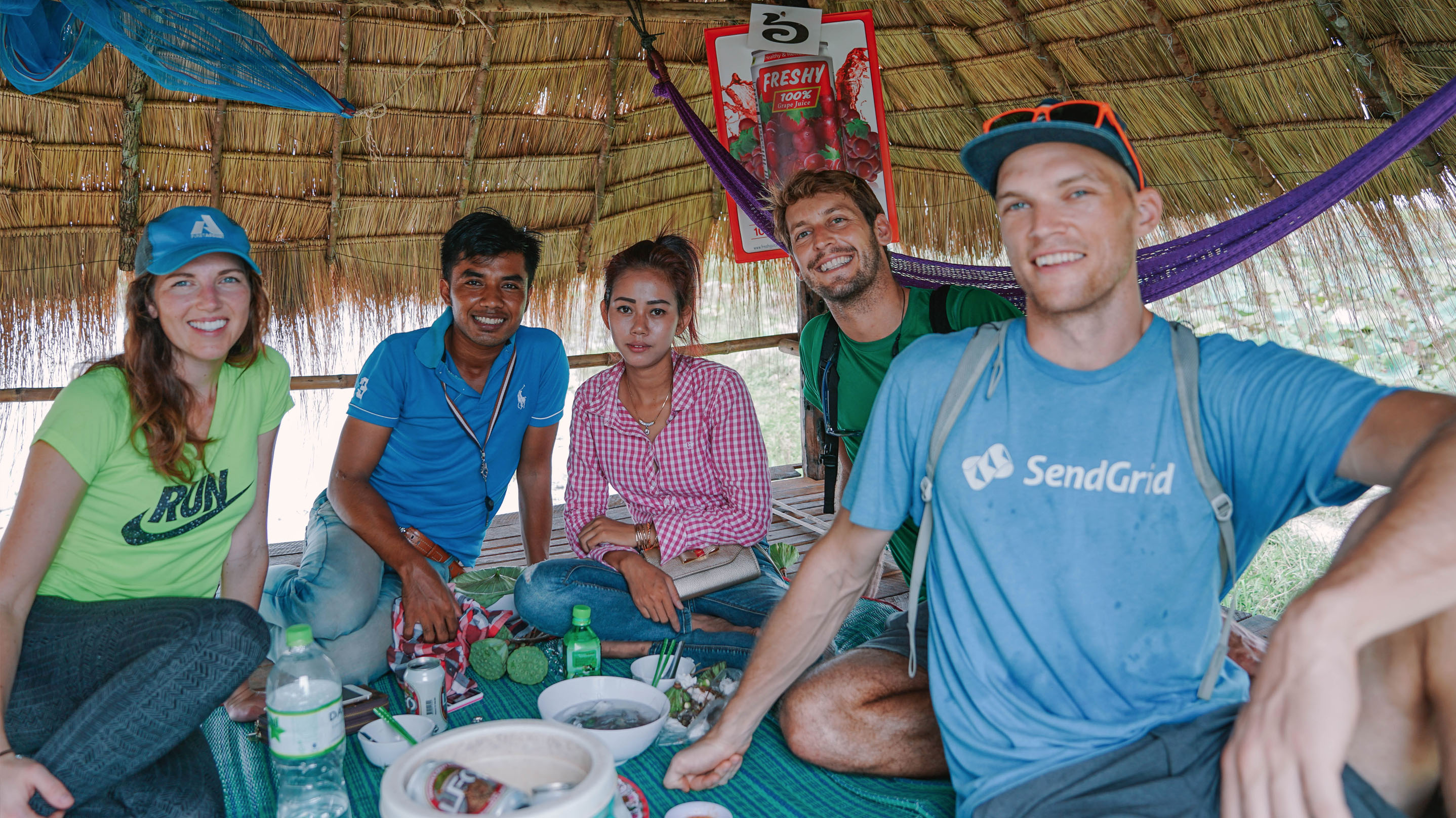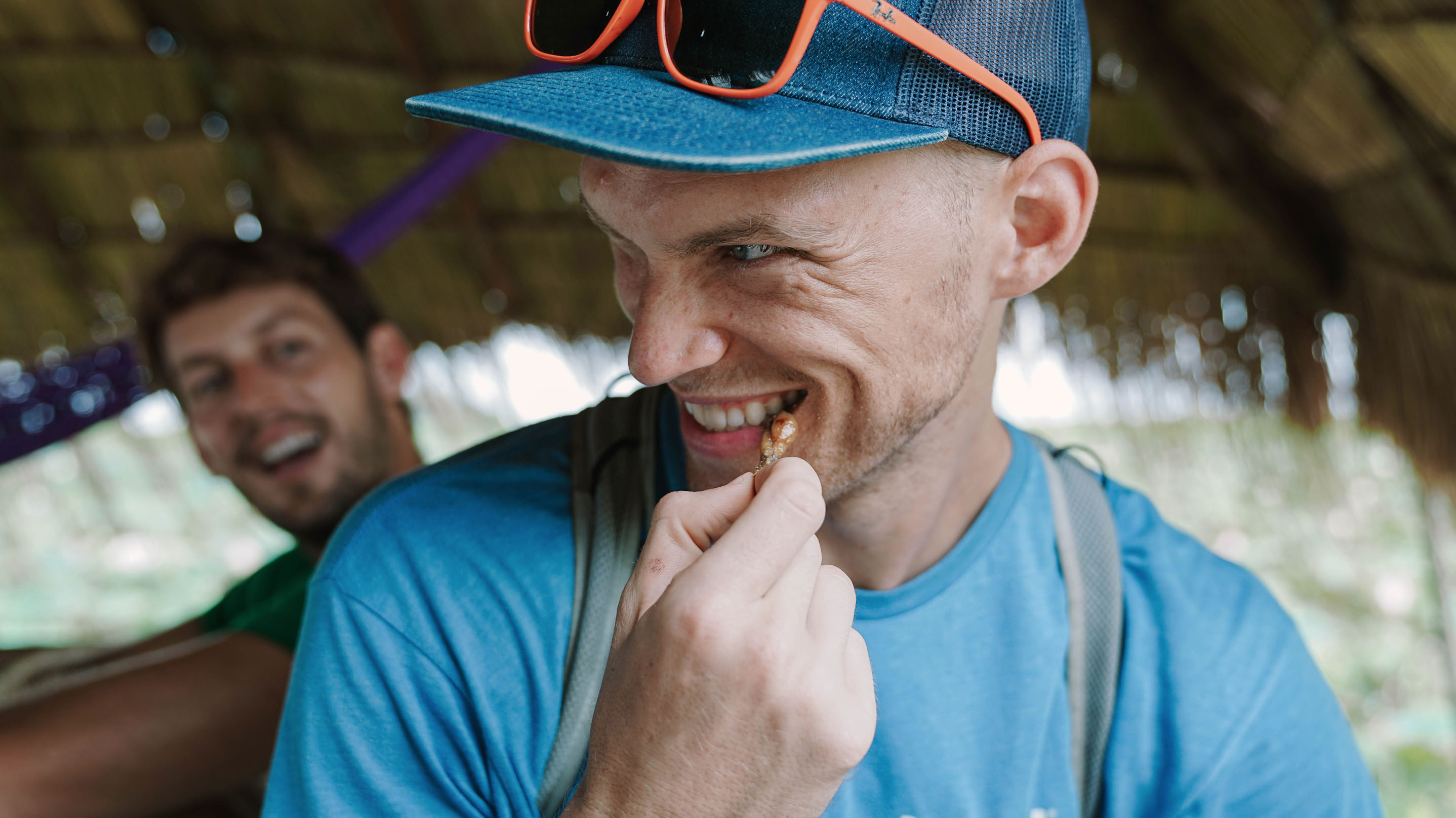 After our sugar rush, we charged up the stairs, to find a lookout spot, some goats, and not much else.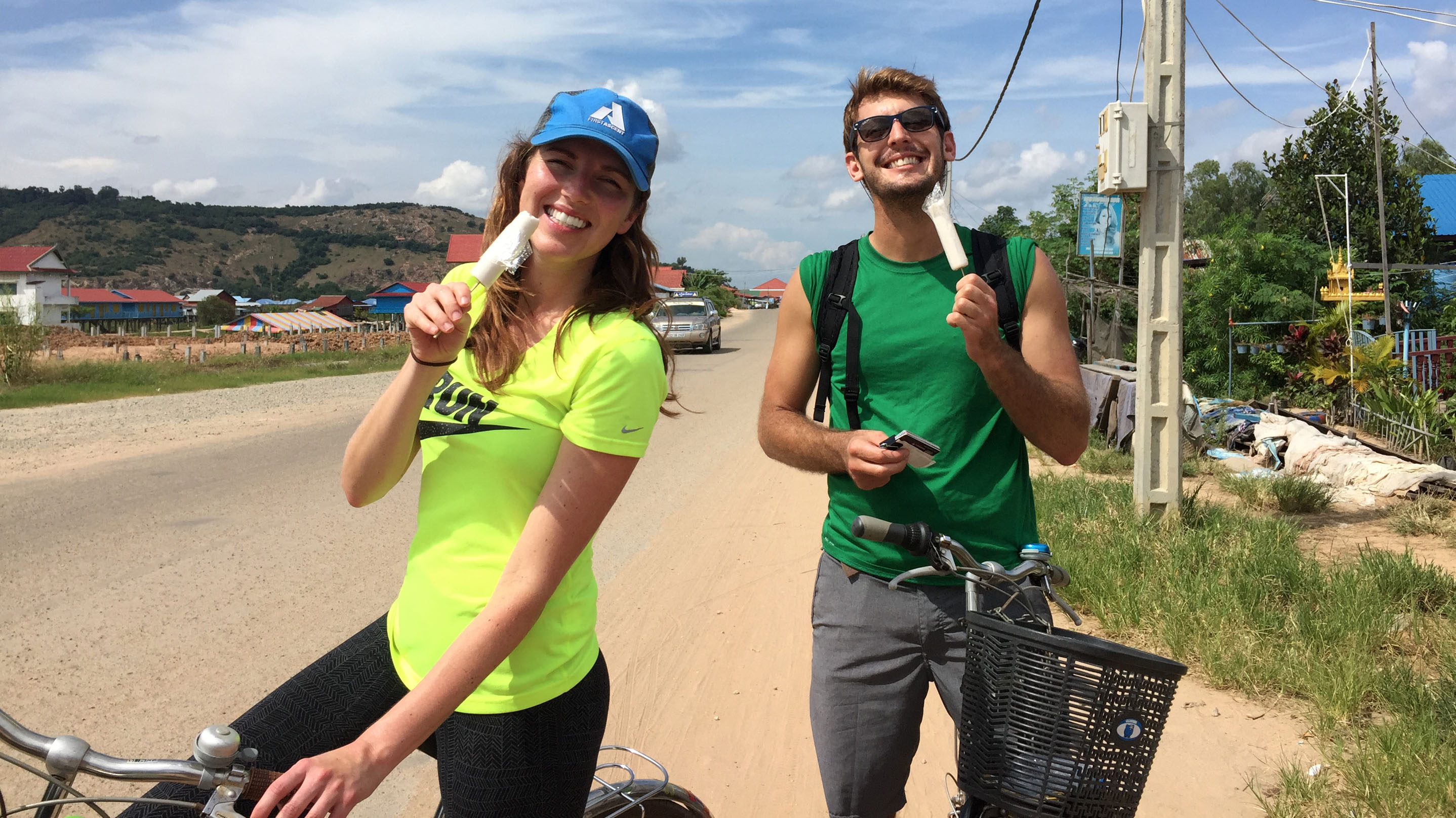 Tired from hours in the sun, we pedaled home, stopping to eat at a hammock restaurant overlooking the lake, and later lounged by our hotel pool.
That night we discovered the delicious khmer coconut curries of Cambodia, while making plans for our next day of adventuring.
We woke early, met our bike guide, and after getting our passes to view the temples, headed out towards the ruins. I highly recommend going by bike– it keeps you physically engaged, and it's easy to stop whenever you want.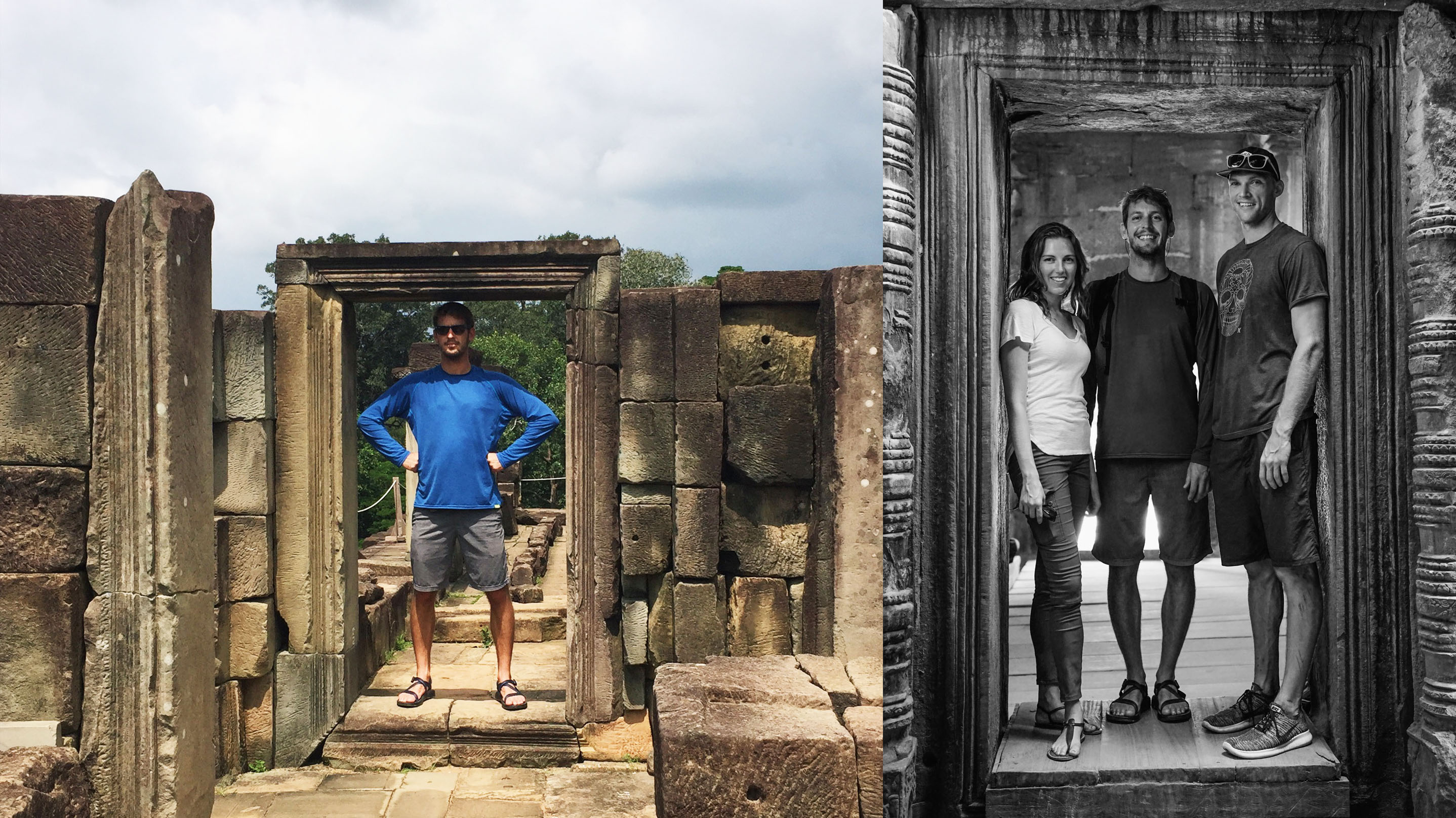 We biked through the temples for several hours, chugging water along the way, buying more popsicles, and enjoying discovering the ancient ruins. Kara had done extensive research on what we should see, but we had decided ahead of time to leave the Angkor Wat for our last day.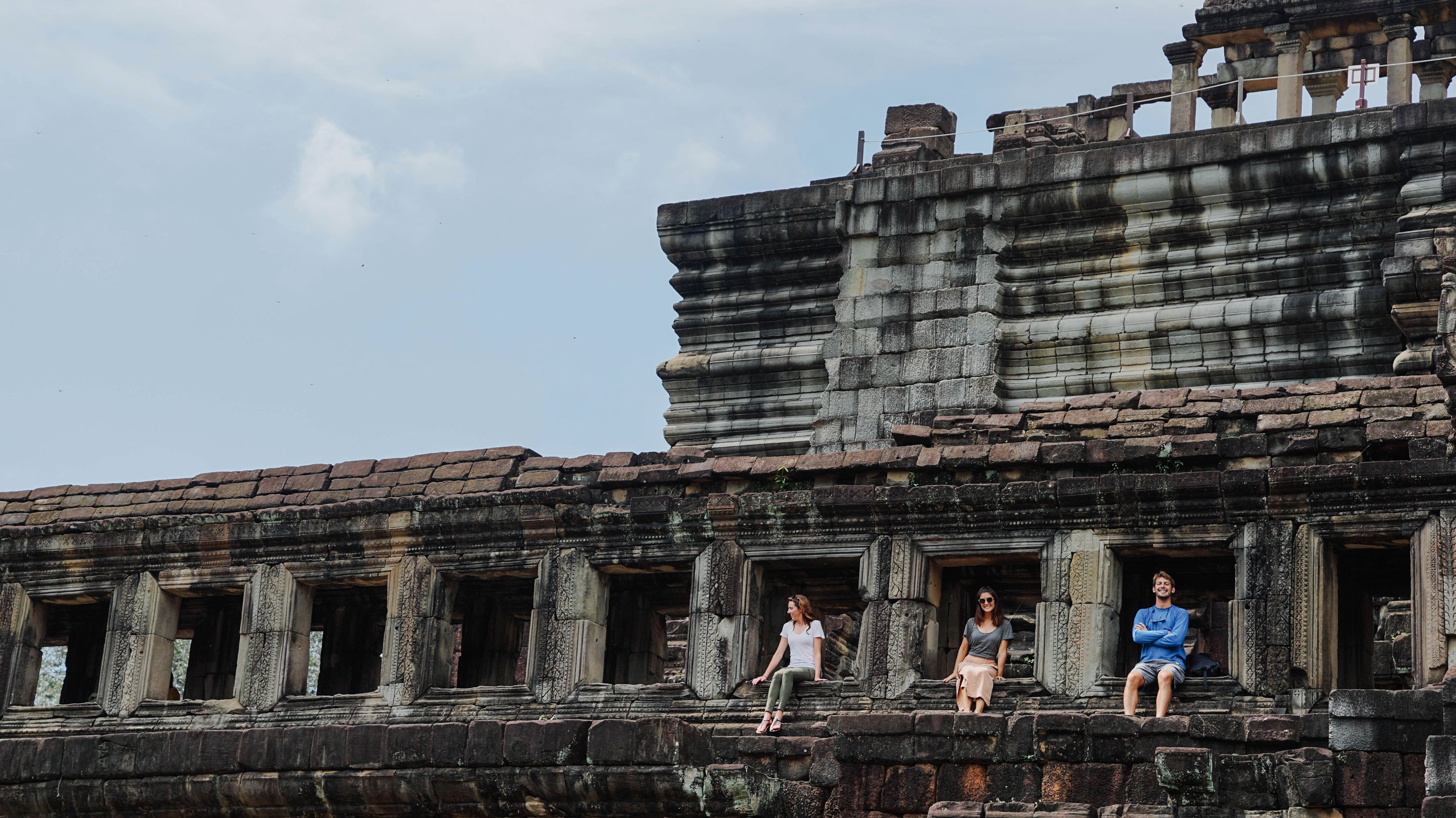 Unlike our first few days, our last day was rainy. Undeterred, we headed towards Angkor Wat, in ponchos, and spent the morning watching the sun rise over the dreary sky, and climbing through the temple in a spooky haze from the rain.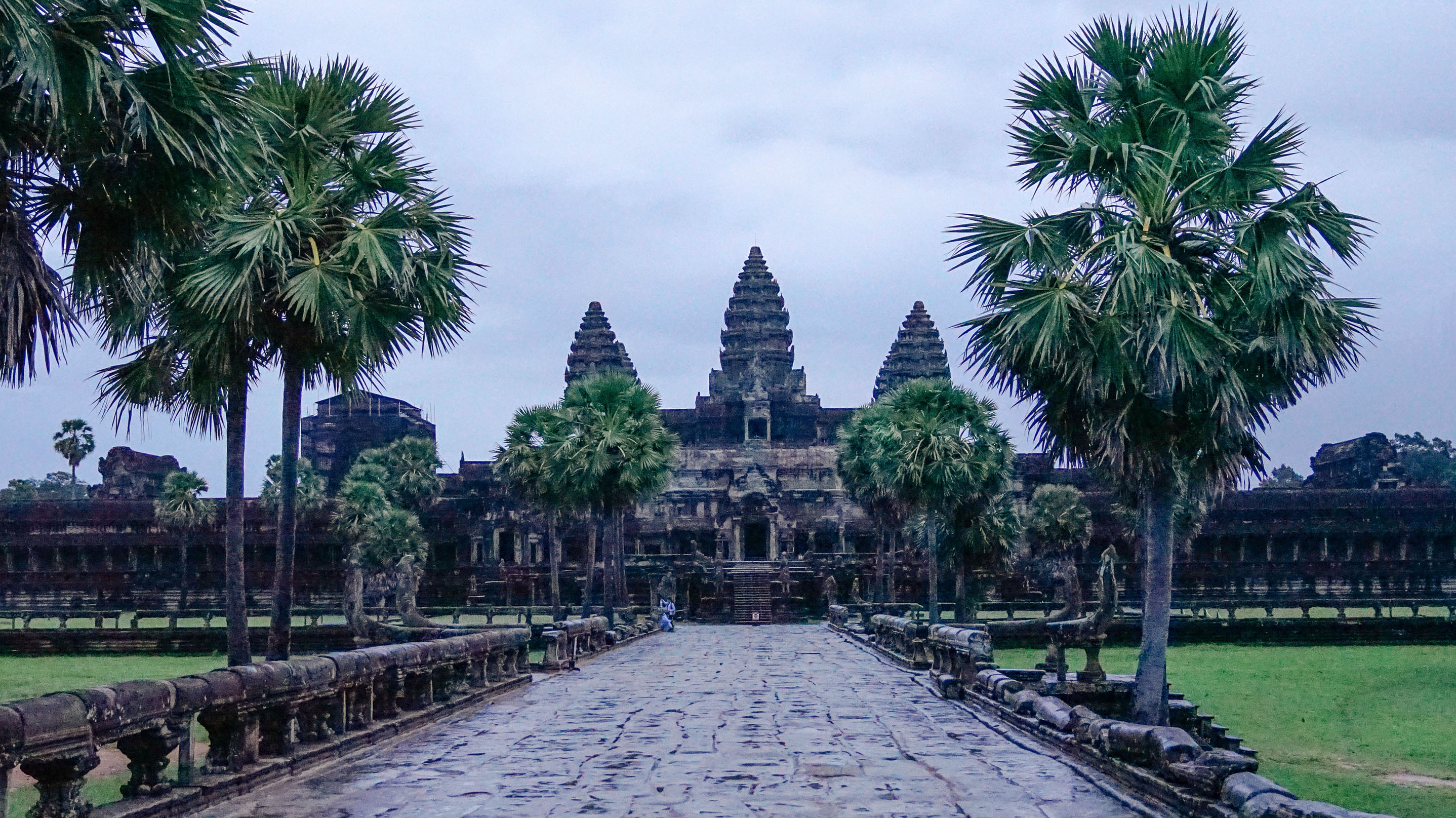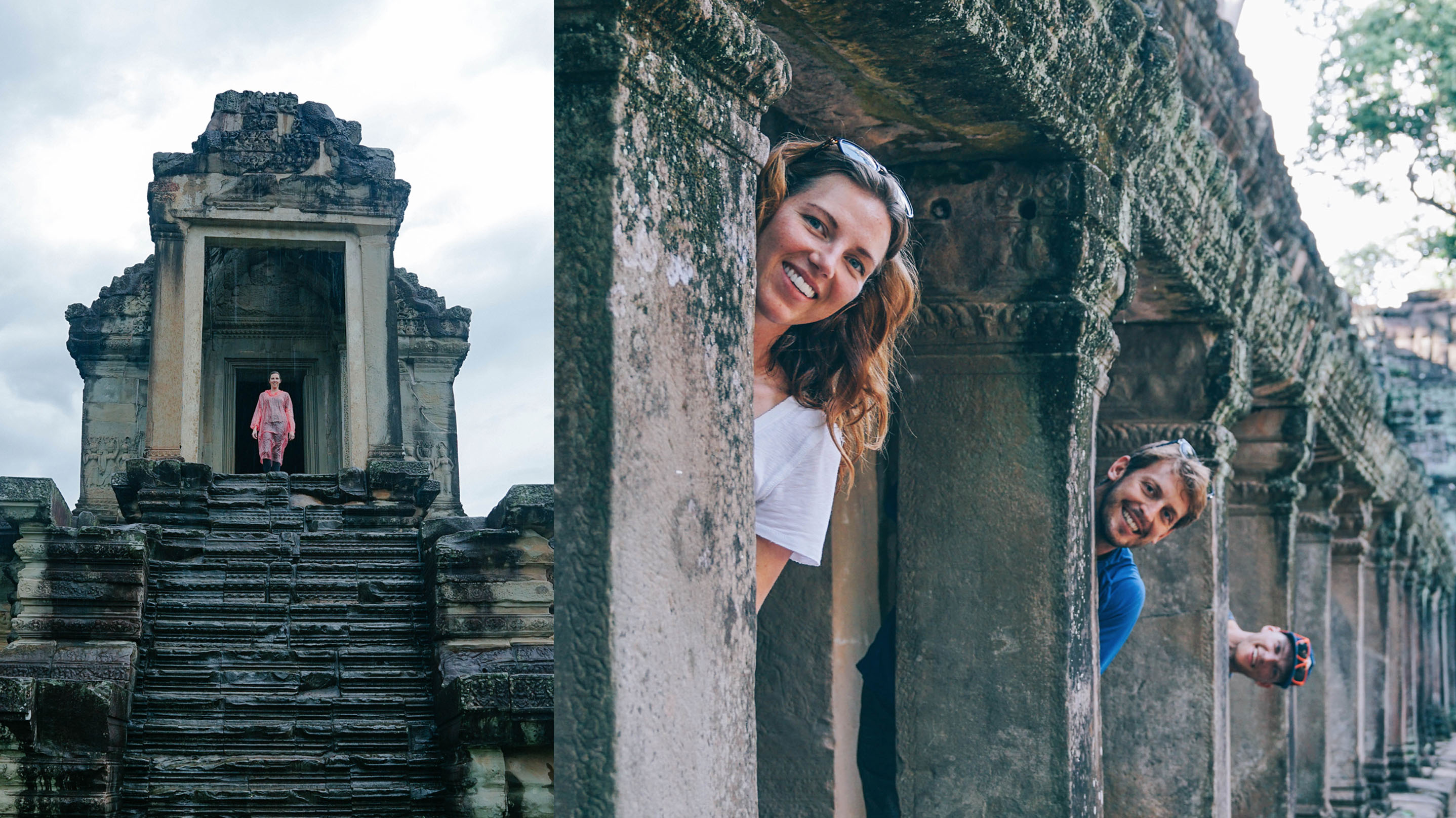 After a few hours exploring, the rain dampened our spirits and we took our Tuk Tuk back to town, ate a relaxing brunch, and our adventure was over. Kara and Pete would continue further south into Cambodia, and Trevor and myself had to return to work. Such a fun trip, so good to see our amazing friends, and happy to explore yet another amazing country!