To be honest, I can barely remember how this trip got planned. I know we had a long weekend, I know both Rebecca, Trevor, and I had wanted to do a bike riding adventure in Taiwan, and I know we were all insanely busy. So busy, that I think we all booked our tickets within a week of the trip, and until Reebs did a night of googling, with a rough idea of a "route" we had no idea where we were going.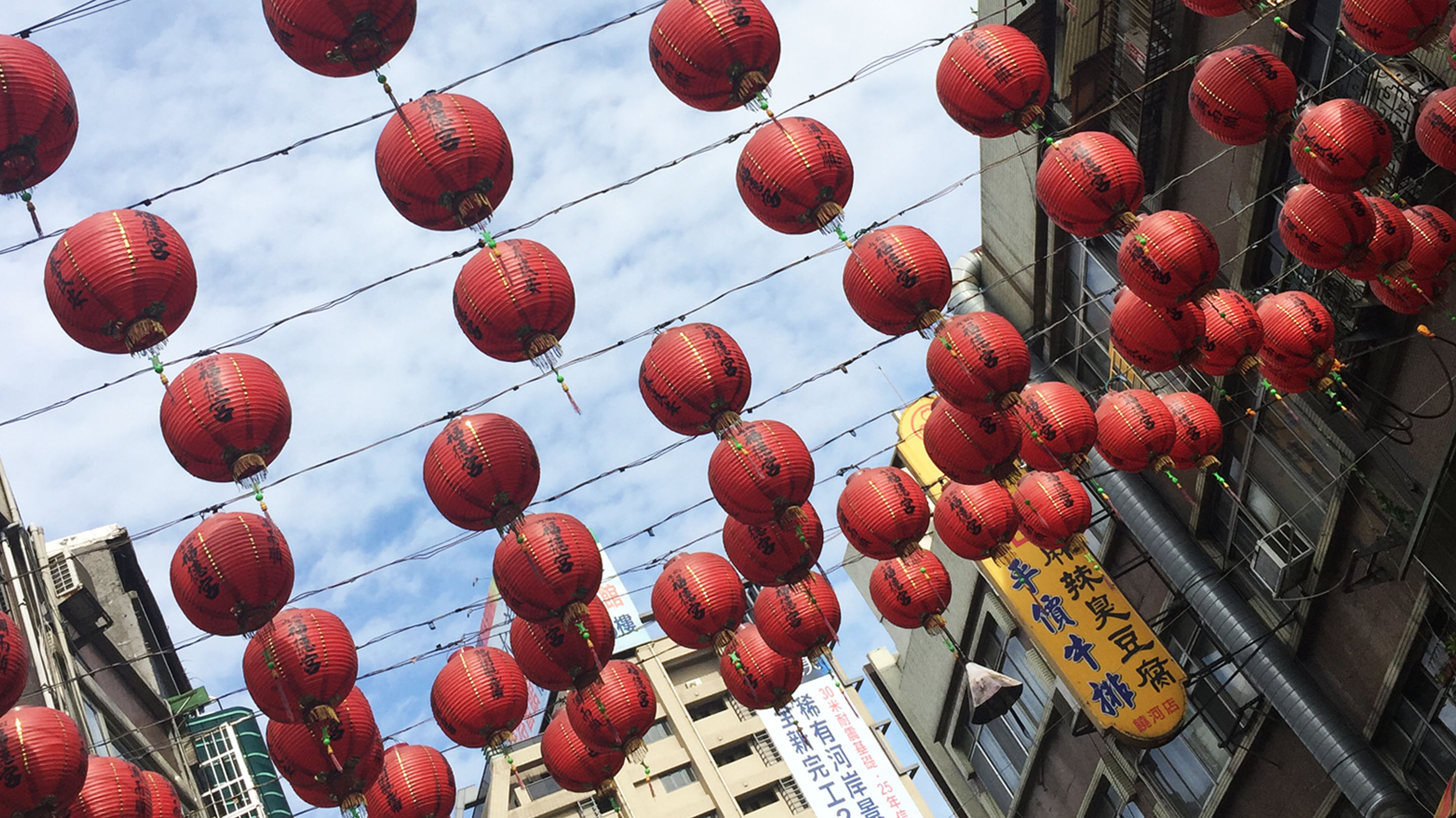 Where we were going wasn't even the biggest issue, our bike trip needed one key thing…bikes! And like most last minute plans, finding bikes to rent from Hong Kong in Taiwan (a predominately mandarin speaking country) proved difficult. Luckily for us, we had a few co-workers who spoke mandarin, and with their assistance, we left on Thursday morning with high hopes that they had managed to secure the biggest bikes available for us, three western "giants" (6'6″, 6′, and 5'8″).
We met Reebs in Taichung. She had flown in the night before, and had already scouted out the small town for food and our bike shop when we arrived. Trevor and I were a bit sleep deprived, having just gotten off the train, but Reeb's infectious energy got us moving quickly! We found the "Bike shop" with ease. It mostly sold pets. Turtles, rabbits, fish, snakes,  and other small aquatic creatures were packed into the store. I did not see a single bike except for the three touring bikes parked right outside the shop. Luckily for us, those three bikes were ours. After a bit of adjustments (in Trevor's case maxing out the seat height), and some insistence on a tire patch kit, we were off, with our odometers set to zero!
After a smooth seven minutes of biking through the city streets, I heard a loud pop. Within seconds my front tire went flat, and my bike stopped moving. Oops!!! I walked my bike back to the shop and they repaired my tire, meanwhile Trevor chased down Reebs who was unaware of my tire issue, and had kept right on biking…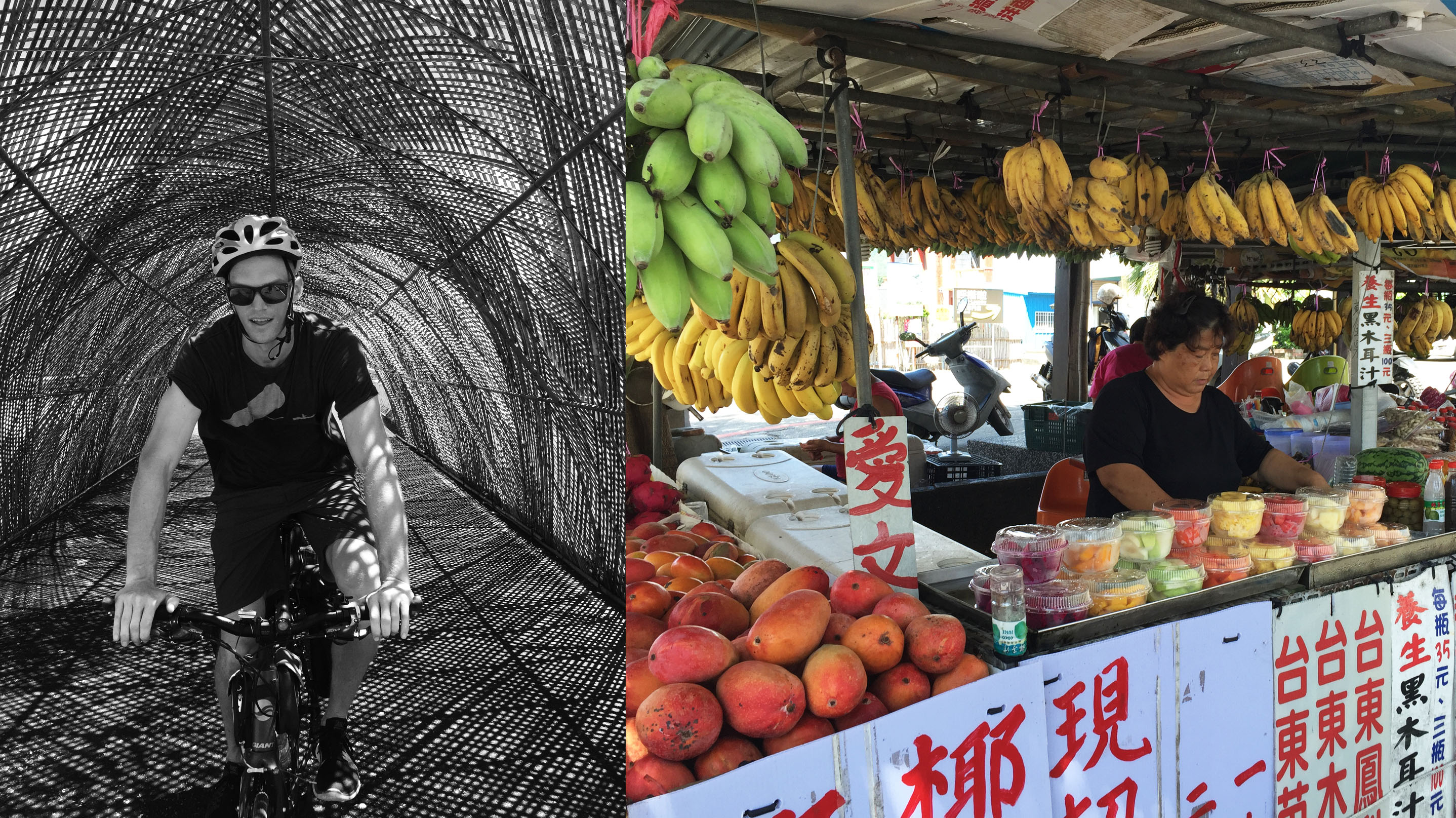 Our first day started out as all adventures do, high on the relaxation that vacation brings, energized by the feeling of being on a bike, and in awe of the beautiful scenery that we kept riding past. After a few hours of biking in the extreme heat of Taiwan (most people had recommended us against a bike trip in July), we were thirsty, hungry, and in need of more sunscreen. This was the point in our journey where we (or at least I) realized that we would be eating more on WHEN we found food, as opposed to when we were actually hungry.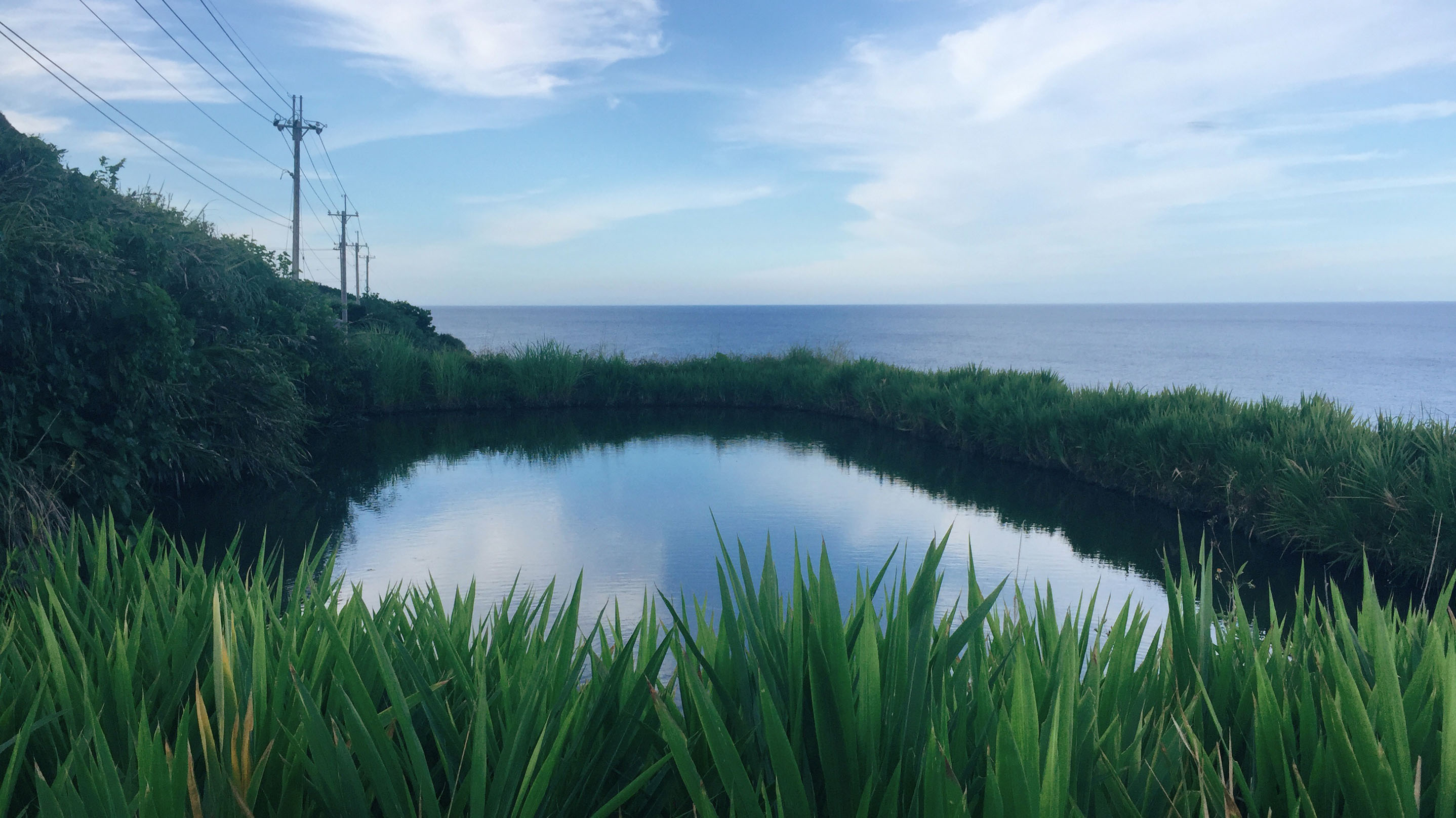 On a bike trip that is loosely planned, without constant access to GPS, we generally had no idea when the next "big town" would be coming up. Much of this coastal route is quite remote, and the small towns had one to two "restaurants", and they were only open at very typical meal times. Enter Family Mart, a convenience store that seemed to pop up out of nowhere when we needed it most. We made the rookie mistake of biking past a Family Mart without stocking up only to be left in the very hot sun, running low on water, and very hungry. Luckily, we learned from that mishap, and  never passed a Family Mart again without buying water, snacks (meals?!), the occasional frozen treat, and taking advantage of the chance to cool off in the cool AC.
Our first night ended with 80 kilometers logged, a dinner feast cobbled together from Family Mart, a local market, and some dumplings from our hotel (for Reebs and Trevor) after begging the manager to cook for food. We ended the night scrubbing off the inch of sunscreen that had protected us from riding through the sun's hottest rays, and passing out in our room.
The next morning we awoke, determined to have a good breakfast and get out early (before the hottest part of the day). We kept a steady pace until the hottest point in the day, and then headed to the beach for a swim and some shade. The sand was so hot, that just getting to the ocean was a comedic activity. Once we hit the ocean, the cool water felt amazing, and we played in the waves until our bodies cooled off. Looking up and down the beach, we were the only people there.
After our plunge, we biked towards the next town in hopes of a real meal. We were in luck, as we saw a small shack overlooking the beach with a drawing of noodles, a cow, and some spoons! Trevor's favorite,  Taiwanese Beef Noodle Soup! I had to sit this one out due to allergies, but Reebs and Trevor indulged in some tasty soup, and I photographed the experience. After the meal, Reebs and I went down to the beach, bounding from the piles of rocks that scattered the shoreline, it was beautiful (like most of Taiwan).
Back on our bikes, and many, many more kilometers to go, we continued down the coast, past small villages, pristine beaches, minimalist seaside parks, and rice fields. Taiwan is breathtaking.
That evening, we had booked an airbnb, one that could best be described as "Dr. Seuss's house". As we lost daylight, we struggled to find this crazy mansion, the description said it was right off the road? We finally found the turn, biked 10 kilometers straight up a mountain, and were put into a single room for the three of us. Confused, we showed the booking again which said "whole house". We lost this battle, and Reebs, Trevor, and myself, slept on the floor in a 180 sq foot room, in Dr. Seuss's house.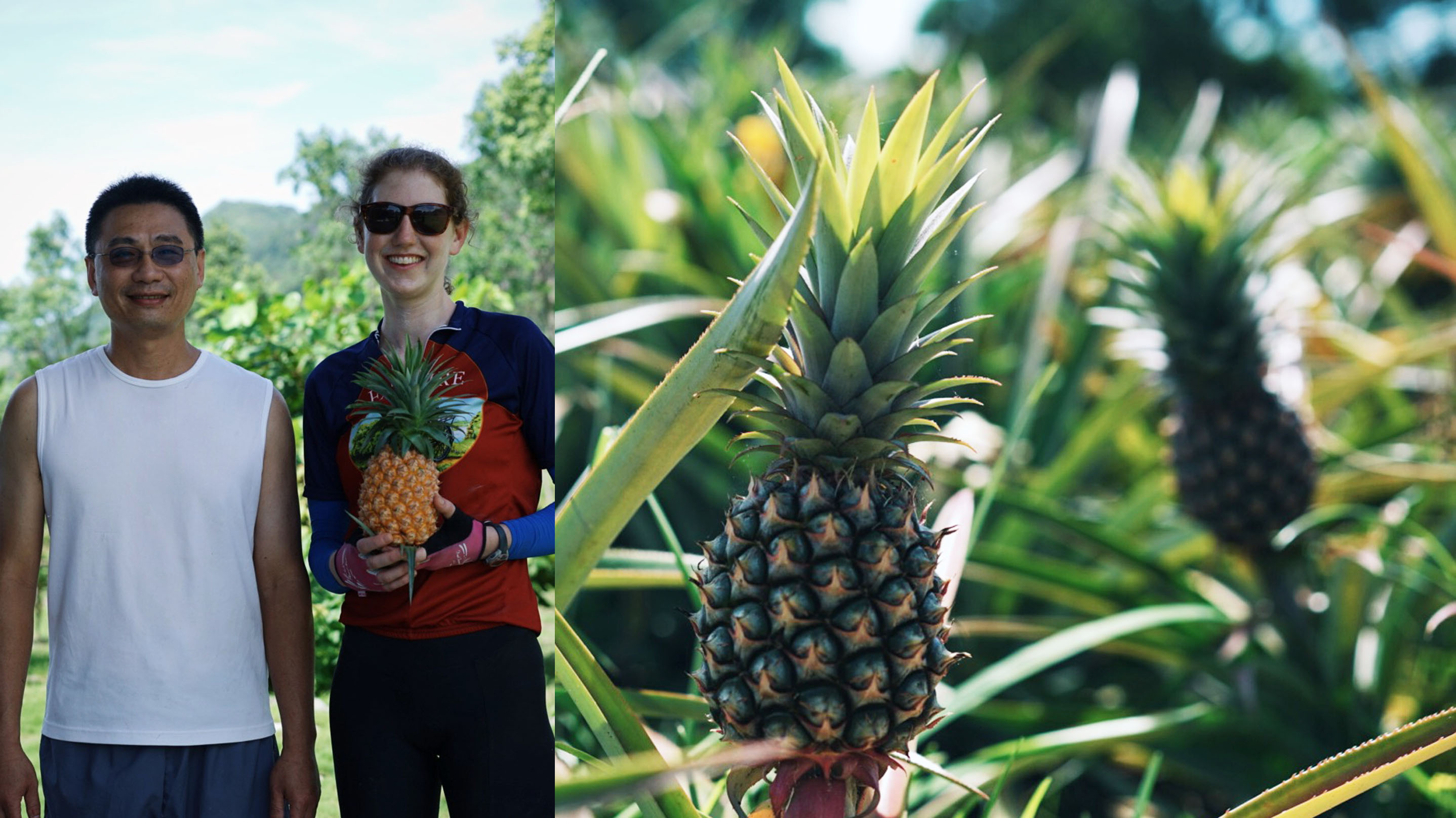 We once again, woke early, ate breakfast and started off on our last day of biking. Only a few kilometers down the road, I stopped to shoot photos of a pineapple farm we had seen the night before. A man came out while I was photographing the pineapples, and Reebs went to talk to him. Within minutes, we were eating a pineapple cut straight from his crop, being given a tour of his home. His home was extremely green, with a living roof, and designed by his brother, an architect in Taipei, so that he would not need AC. One of our favorite experiences of the trip, we left with two pineapples strapped to the back of our bikes, and a new friend.
Our last day was spent putting in some serious mileage to get Reebs to Taitung to catch the train. We managed to make it with less than an hour to go before her departure, but she hopped on the train, with her bike, and began her journey back up to Taipei. Trevor and I had one more evening in Taitung, and so we spent the rest of the day biking through a local park, and paddle boarding on a lake.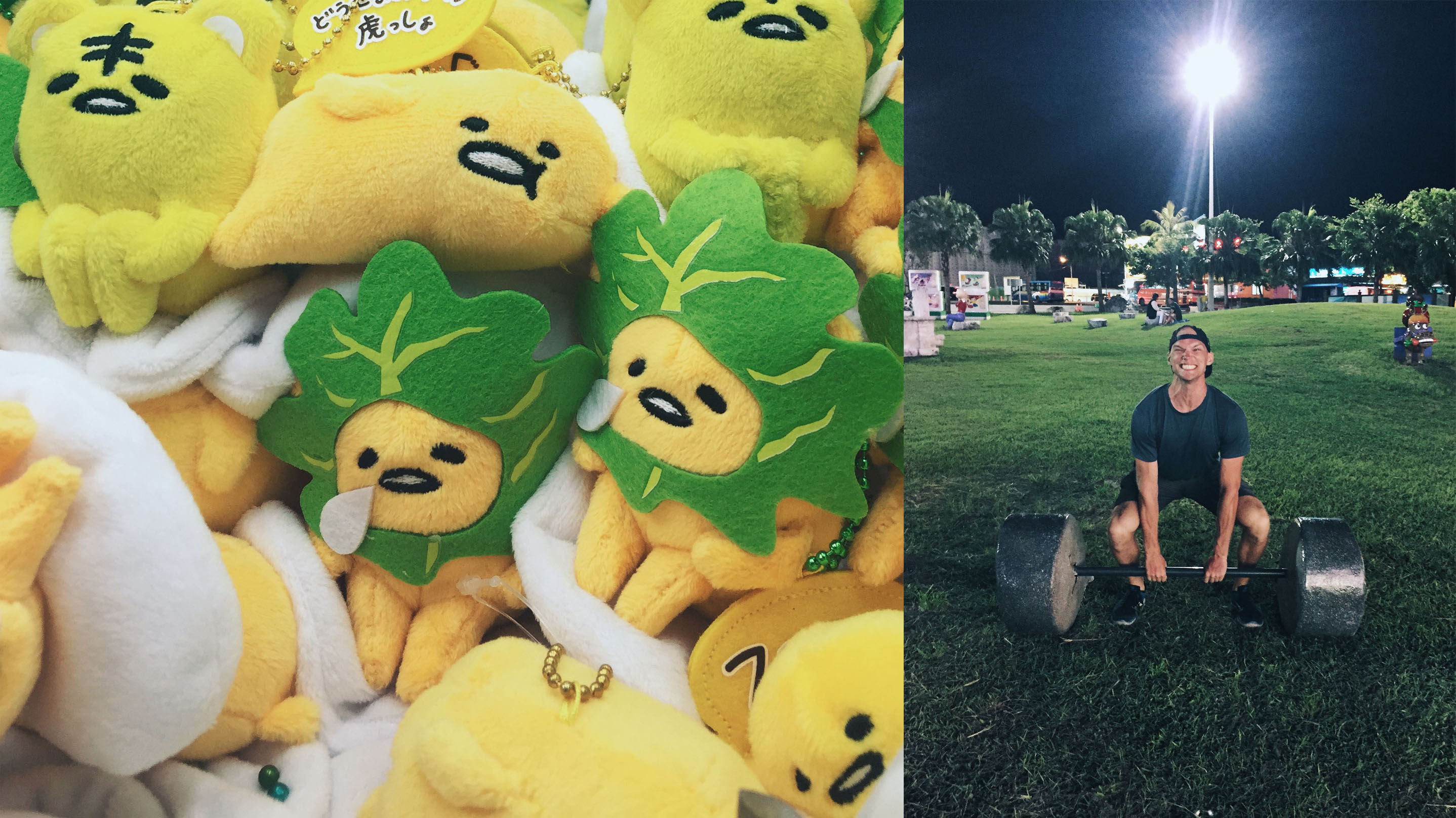 Our final evening in Taiwan was spent in Taipei. We rode the train up from Taitung all day, and were tired, but determined to make it to the infamous night market that we had heard so much about. We wandered through the stalls, looking at everything for sale, we settled on some sweet potato chips and fruit popsicles, and slowly made our way back to our hotel. We had covered nearly 200km in 3 days of biking. We were tired, but happy. Our adventure in Taiwan was one of our favorites so far in all of our SE Asia adventures!