I nervously glanced at my phone's clock, noting that my mom should have arrived by now, her flight was supposed to have landed 45 minutes ago. Did she know to go through customs? She's never been to another country (Canada does not count, sorry Mom), and I had said I would meet her at baggage claim, forgetting that it was past customs. Did she know how to wirelessly connect to the airport wifi? For 45 minutes I stared at my phone waiting for something to happen. Silence.
Finally, after an hour, an "I'm here!" text popped up on my screen, and minutes later, a familiar face rounded the corner, toting behind her the world's largest suitcase (stuffed full of smuggled items for yours truly). I can't really describe the feeling of seeing a family member in your adopted "home" country while you are living abroad, but it's somewhere between excitement and familiarity, and of course, happiness. Last year, when Trevor and I made the decision to move to Hong Kong, we didn't expect many visitors, as it is quite far from home. My mom, who always visited us on the west coast (at least once a year), had said she would come, but it wasn't till she applied for her passport that I knew I would see her on the ground in Hong Kong.
After getting re-aquainted with her favorite pug-son, and settling into her airbnb (she clearly did NOT go for the "finest accomodations"), we planned our activity for the next morning: a hike up the Twin Peaks. We arrived at the trailhead in the morning, and Rhino happily charged ahead, with Trevor close behind him.  I hiked by my mom, and she took in the jungle greenery of Hong Kong (only 30 minutes outside the city!) while adjusting to the heat and humidity. She easily conquered jet lag and the Twin Peaks, and we celebrated her arrival over a delicious dinner at SohoFama while recounting the days adventures.
The next morning was Saturday, Trevor had signed up for an open water swim, so we opted to follow him to Stanley Beach and watch him compete. My mom and I watched in awe as he charged into the ocean, and completed the swim (with very little training) in a great time. We celebrated with a delicious breakfast, then Trevor headed off to play Softball, while my Mom and I wandered around the Hong Kong Botanical Gardens, Zoo, and hiked to the Peak (yes, all in the same day!).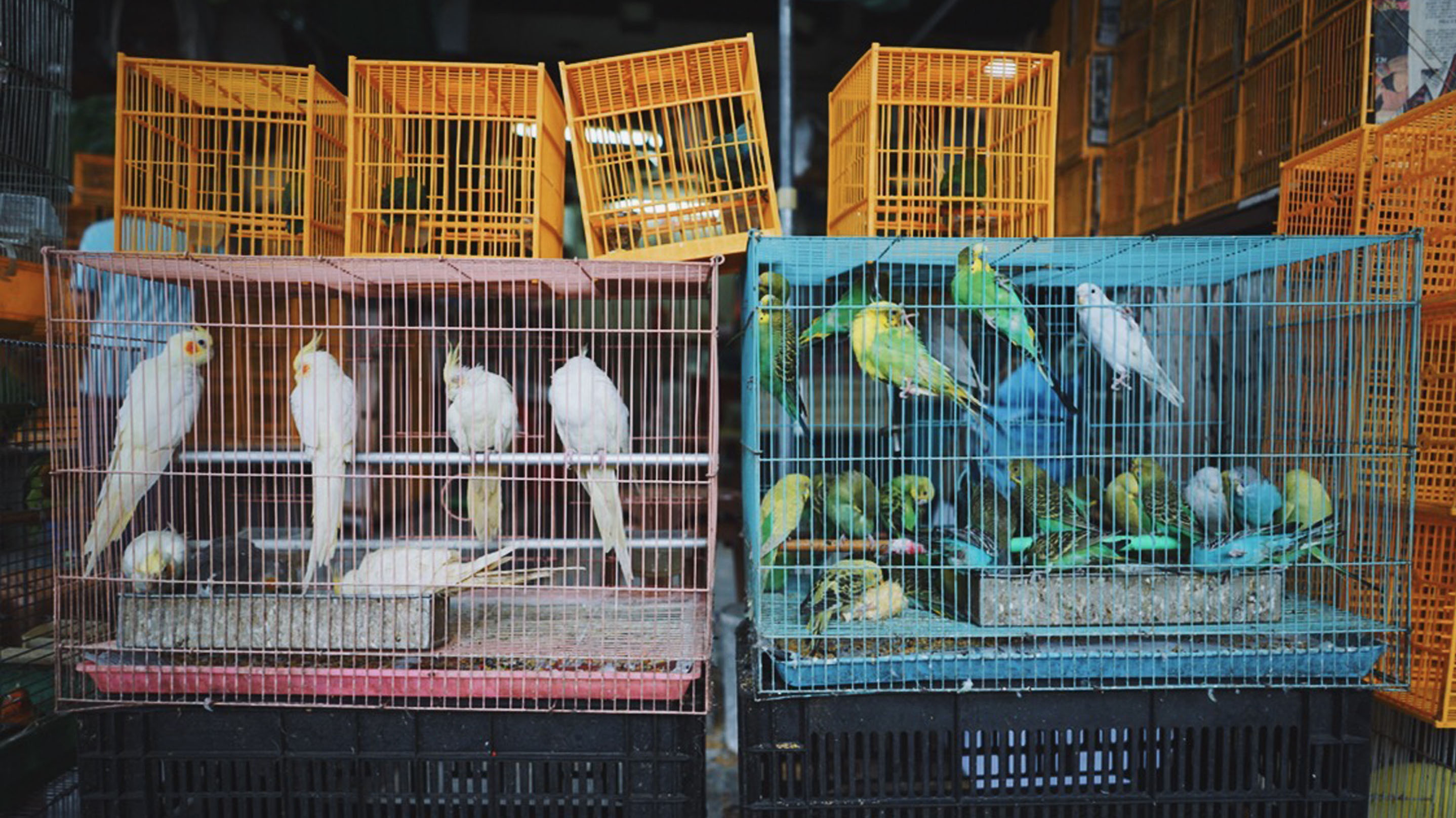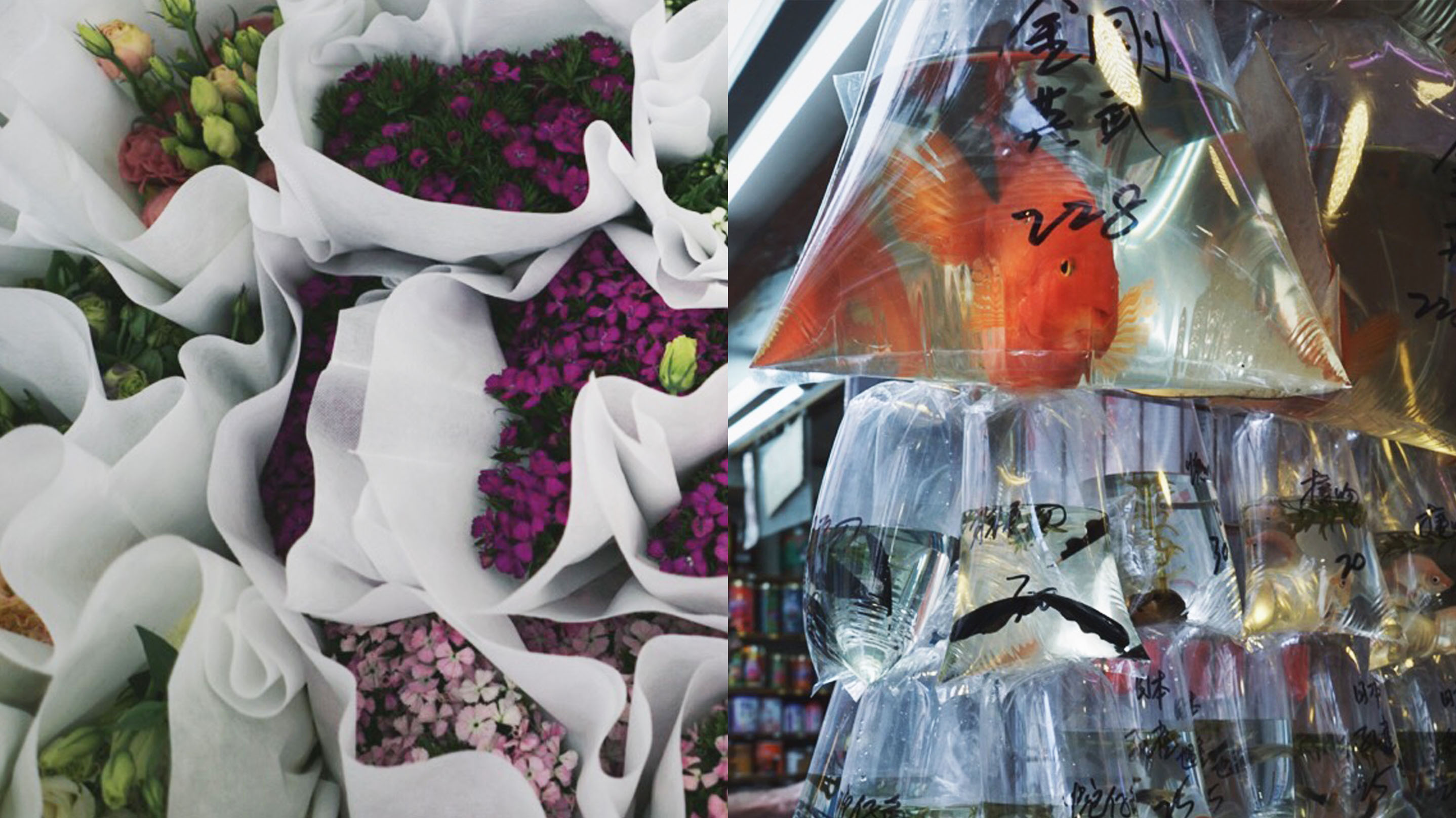 Sunday we rode the MTR to the Kowloon side of Hong Kong, and explored Mong Kok's many markets. Our first stop was the fish market which was actually just stalls and stalls of every item you would need to create an aquarium in a very small amount of space. Fish hung on walls in plastic bags, mini turtles climbed out of buckets, and plants were displayed vertically as far as your eye could see. We followed the fish market with the flower market, where we picked up some flowers, a small Tree (still alive!), and some basil and mint plants. Our final stop was the bird market, where older men were displaying their pet birds with pride, amongst an array of birdseed, cages, and live bugs available for purchase.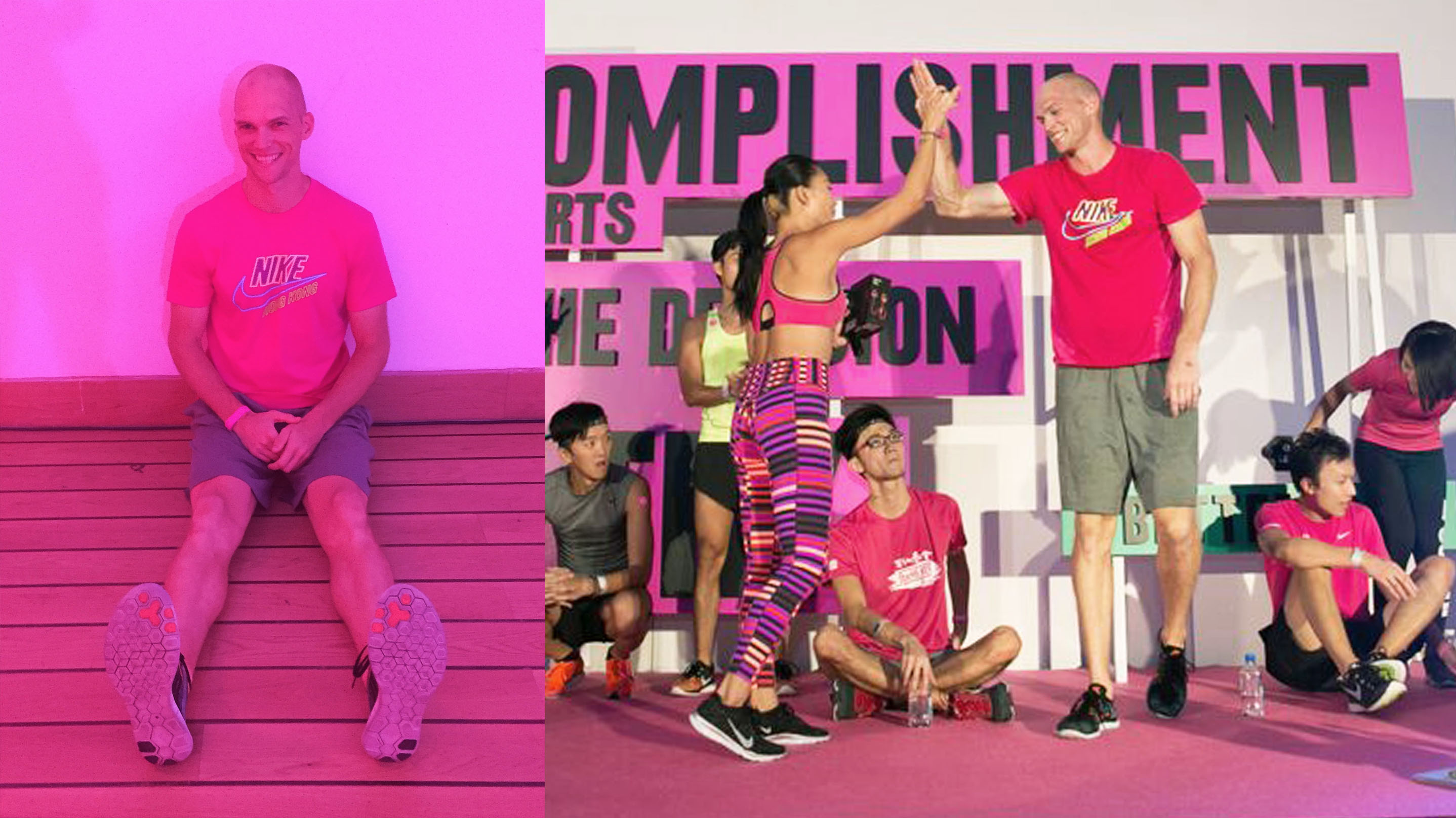 Throughout the weekend, we sampled every delicious Asian cuisine that is hard to find in Central, Pennsylvania (so everything ;)) and managed to sneak in a few workouts along the way. We all attended the Nike NTC Breast Cancer event, where Trevor won the push-up contest, winning (me) hot pink wireless ear phones.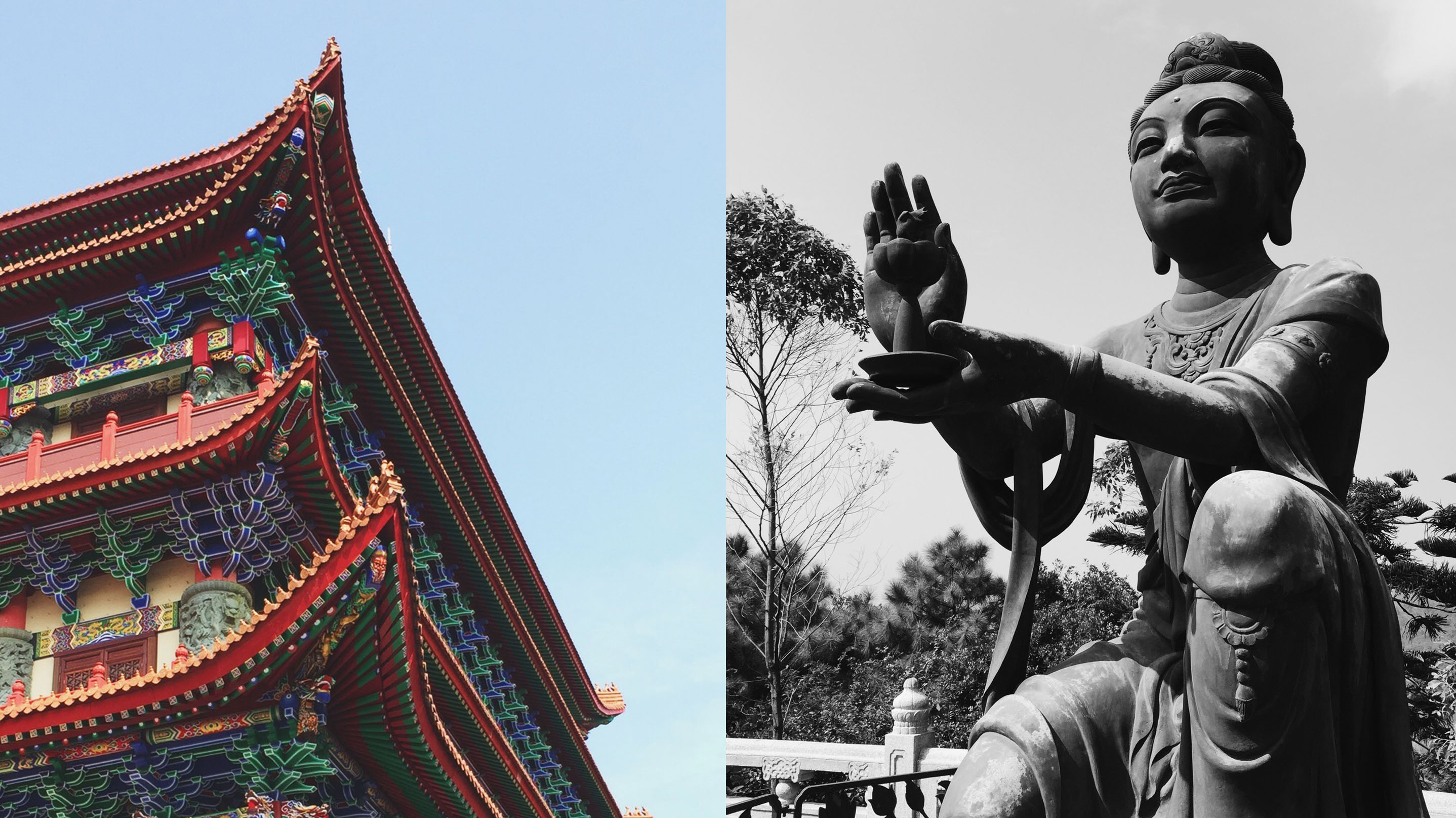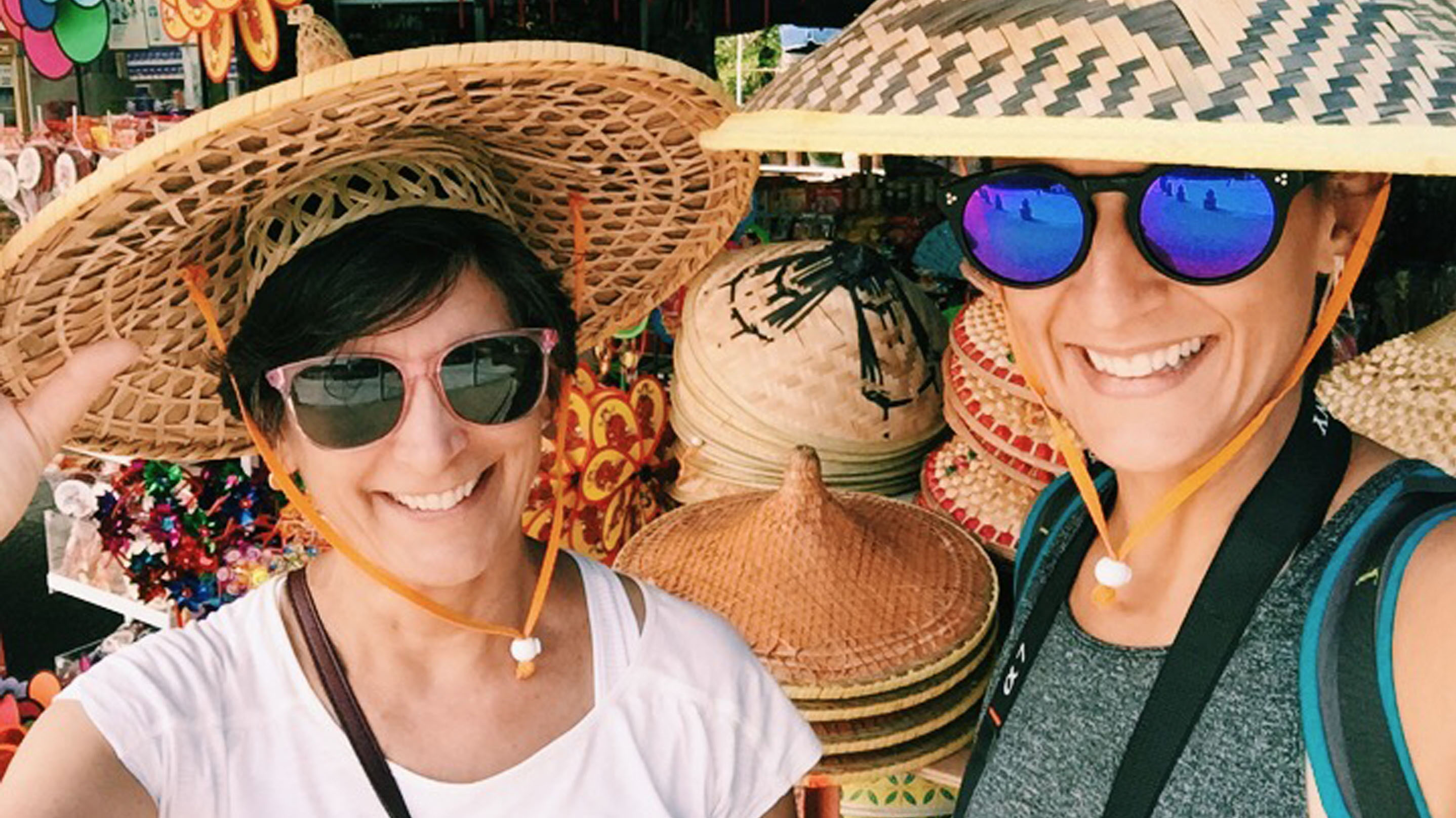 On Monday, we spent a half day on Lantau Island, taking Asia's longest Cable Car ride up to Big Buddha. We explored the temples on top, before hiking back down and ferrying back to Hong Kong Island.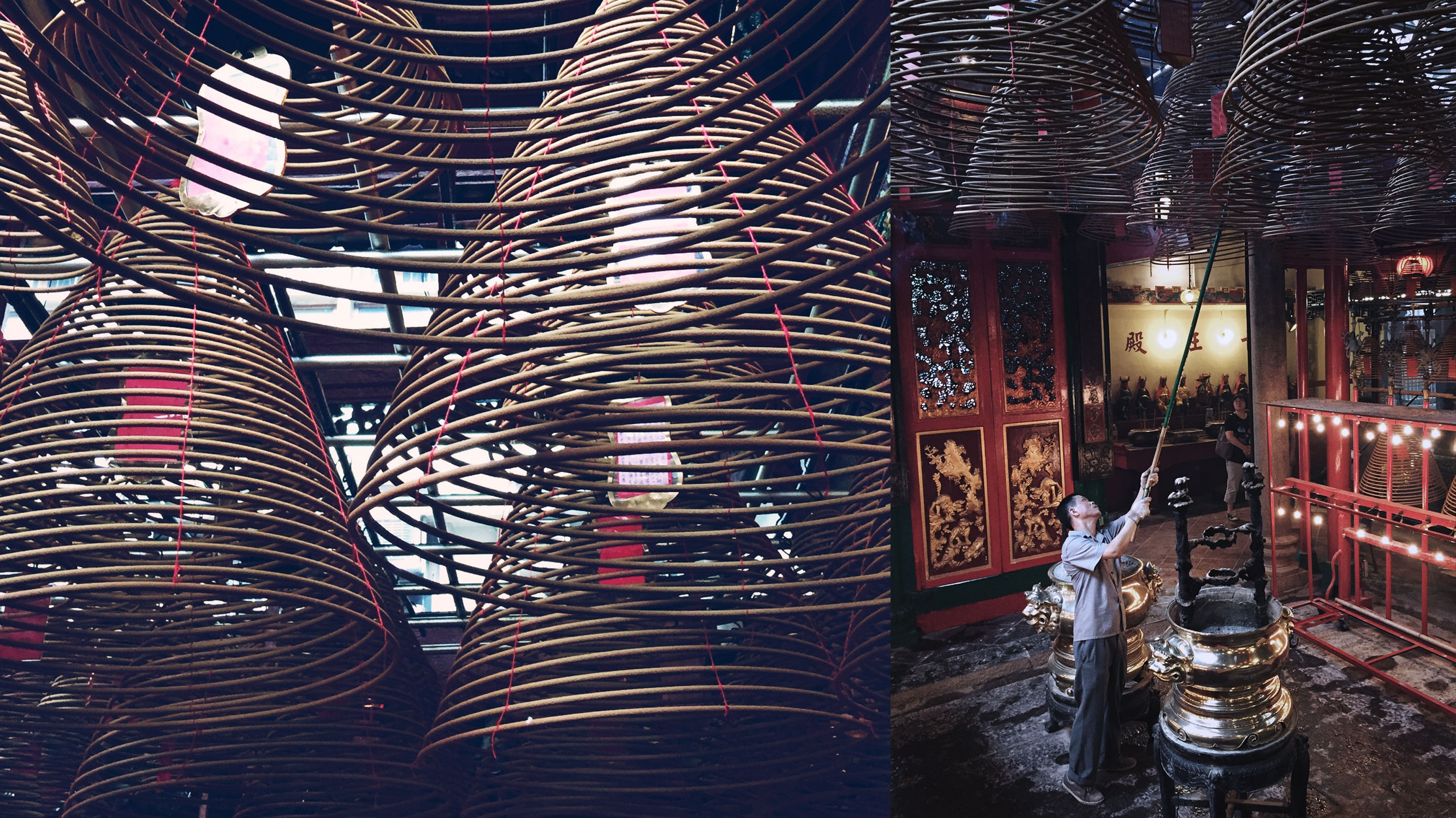 In the afternoon, we took the short walk from my apartment to Man Mo temple – a temple I had walked by hundreds of times, but never went in. It ended up being one of my favorite things we saw all trip. Prayer cards and slow burning incense holders, hung from the ceiling, while ornate chinese characters and altars covered the walls. I found the process of lighting and hanging the incense fascinating, and stood watching for a solid half hour.
One of our last big adventure days was led by a designer on my team, and local Hong Kong resident, Yan Ki. My mom and I again ventured out to Lantau, but met Yan Ki at the start of Sunset Peak. We hiked the peak, which was a beautiful golden color, up to the top, where remnants from WWII training shelters were still located. After exploring the top, we made our way back down to  a very tiny fishing village, called Tai O, whose residents built their homes on stilts. The hike and town were very remote, and it was a stark difference to the chaos that is on Hong Kong Island.
It was a perfect end to a week of adventures, that tired me out, but barely phased my mom (she has an abnormal amount of energy). As always, it was great to see her, and I was happy to have her by my side exploring Hong Kong as tourists.